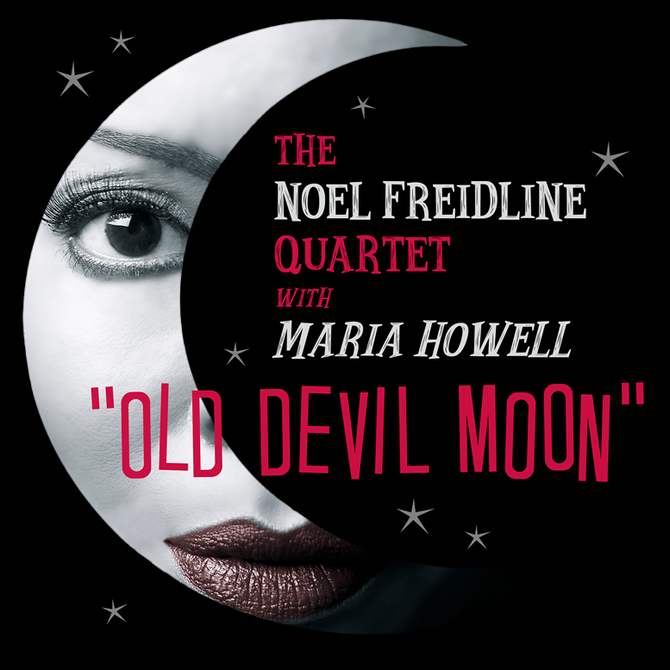 "Old Devil Moon"
This is the most recent recording with Noel Freidline and Maria Howell.  The album will be available the beginning of July, but if you would like to pre-order and receive an autographed copy AS SOON AS WE HAVE THEM IN HAND, go ahead and order it HERE!
Noel Freidline's Cool Stuff
Buy It NOW!
This will take you to our online store "Noel Freidline's Cool Stuff."   Don't worry!   It's safe and secure.
John, Paul, George and Ringo. No last names needed. The Beatles were that iconic, innovative and influential. In less than ten years they redefined pop and rock and pointed the way as to how music would be created for the next 40 years. Not the least of their contributions may be a lexicon of songs that can stand up to reinterpretation and recasting into most any genre. Their masterful melodies and strong harmonic approach makes their music a perfect jumping off point for jazz musicians. The Noel Freidline Quartet presents an evening of masterful reimagining of some of the Fab Four's most well known songs.
see site for ticket info